West Coast Speedcars Open Winter Series 2014
---
Northam 23rd August, 2014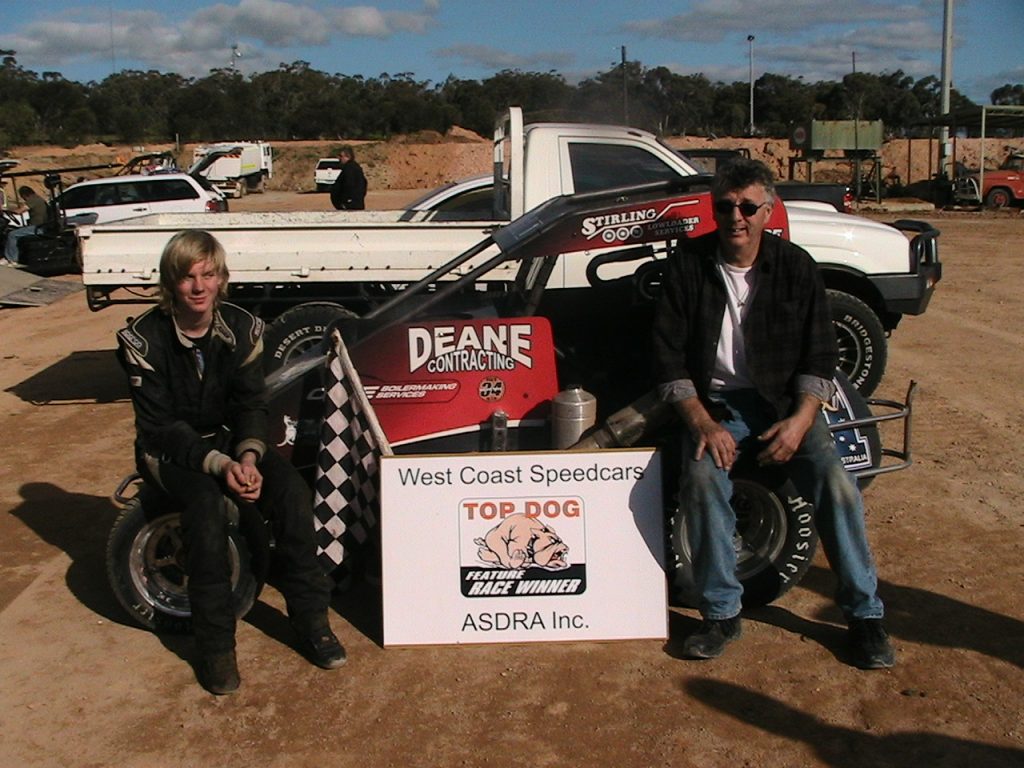 Speedcar drivers from the two clubs, West Australian Speedcar Drivers Association and West Coast Speedcars, combined for the Open Winter Series to afford followers the opportunity to see them all in action at selected country tracks.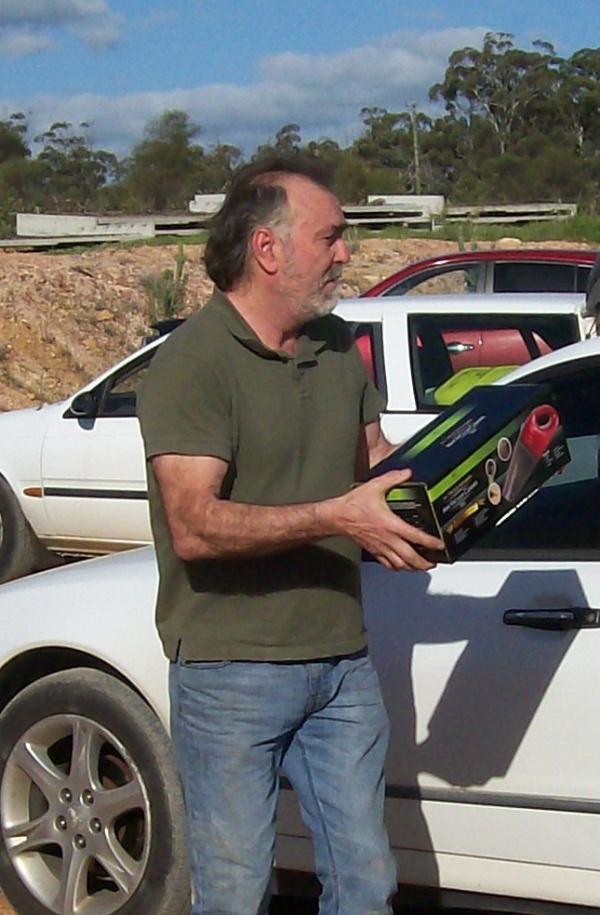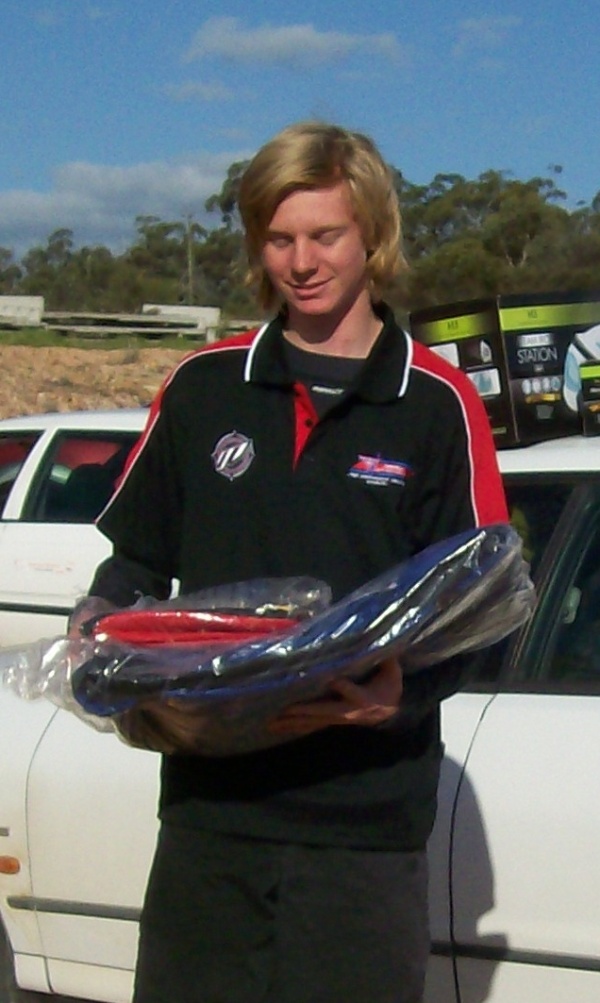 Their next combined event will be at Northam on Saturday 23rd August, 2014.
Cars and drivers should be in the pits by 10:00 am .
Racing starts at 12:00 noon.
---
Pithara 16th August, 2014
Another great day of racing and some clean and precise driving by the two young guns, Kaiden Manders and Nicholas Rowe made this a most memorable event. If you ever get the chance to see these two in action, you will not be disappointed.
Results for West Coast Speedcars racing at Pithara on Saturday 16th August, 2014.
Heat 1: 1. Kaiden Manders; 2. Chris Telenta; 3. Nicholas Rowe.
Heat 2: 1. Kaiden Manders; 2. Nicholas Rowe; 3. Jason Tremeer.
Feature: 1. Kaiden Manders; 2. Nicholas Rowe; 3. Phillip Tremeer.
Overall Points for the meeting –
1st Place – Kaiden Manders
2nd Place – Nicholas Rowe
3rd Place – Chris Telenta
Congratulations to the team who managed to get it all right on the day. Well done guys.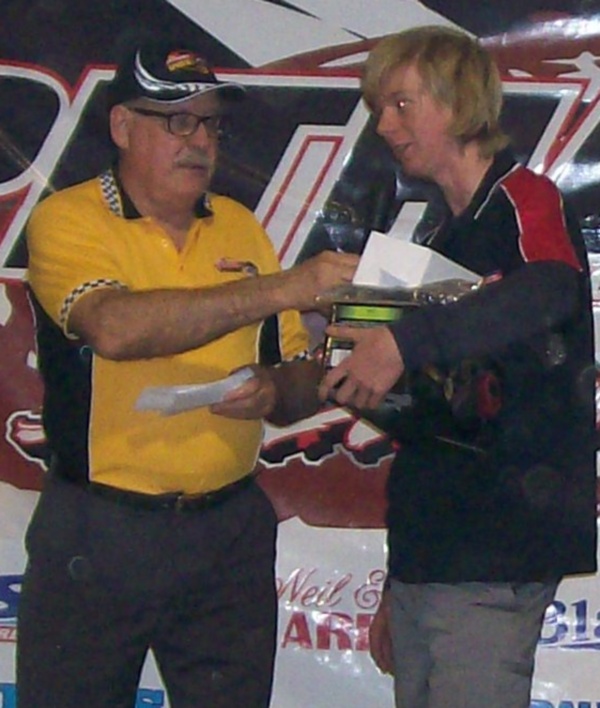 The prize pool was collectively donated by Milton Sparnon, Dot Greaves and Paul Doyle. We appreciate your support Milton, Dot and Paul and thank you wholeheartedly.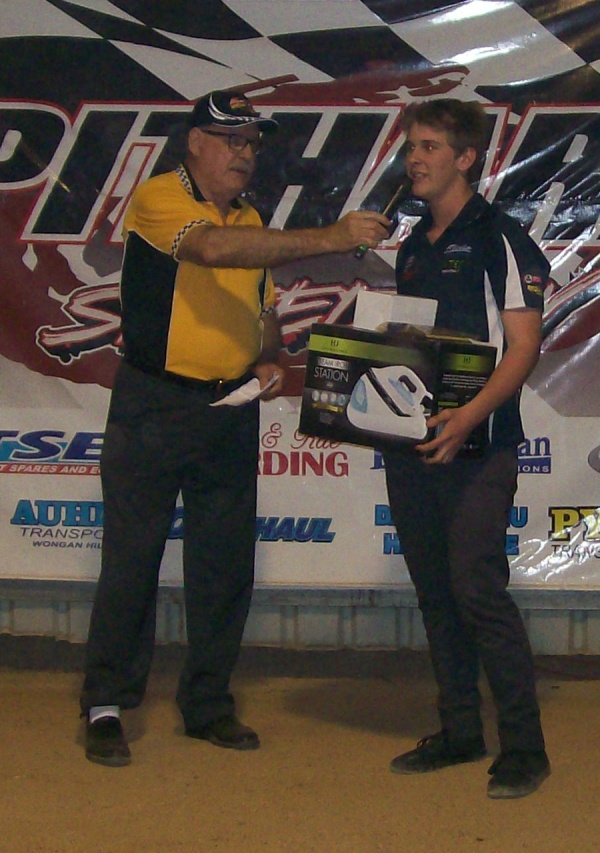 Second on the points scoreboard for the day was Nicholas Rowe. We saw some talented driving by this young grandson of John Fenton.
Proud grandfather John was there to lend his support despite having recently come through knee replacement surgery. (There seems to be a lot of that going around).
Around the pits.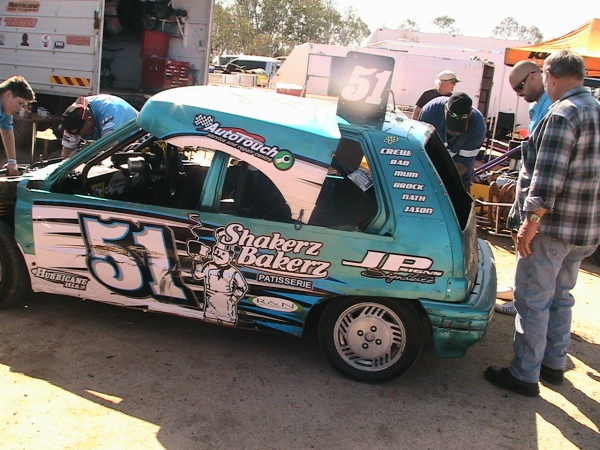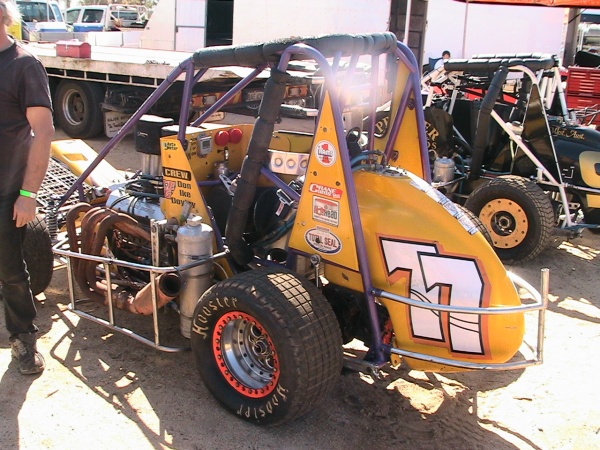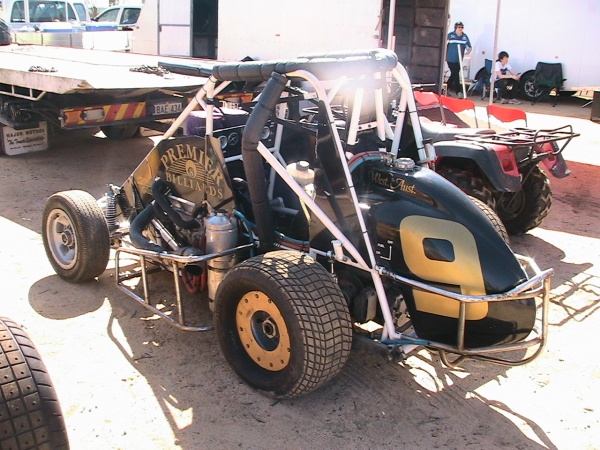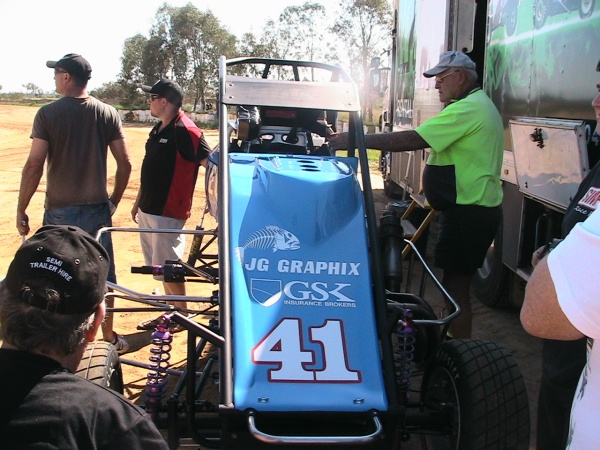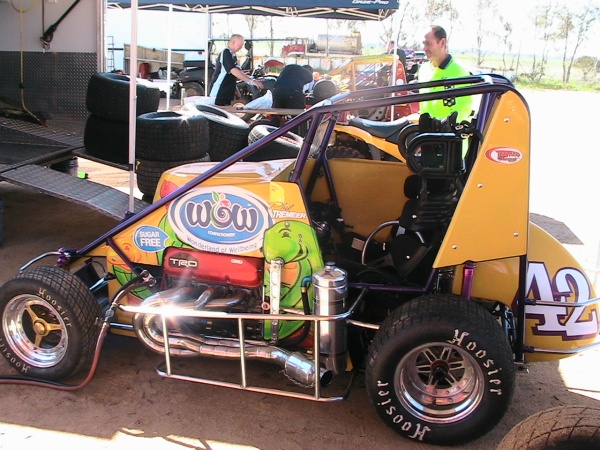 ---
Pithara 19th July, 2014
Kaiden Manders did a top job all day and came out Top Dog after winning the Feature Race. Smiles all round for the McAllan team.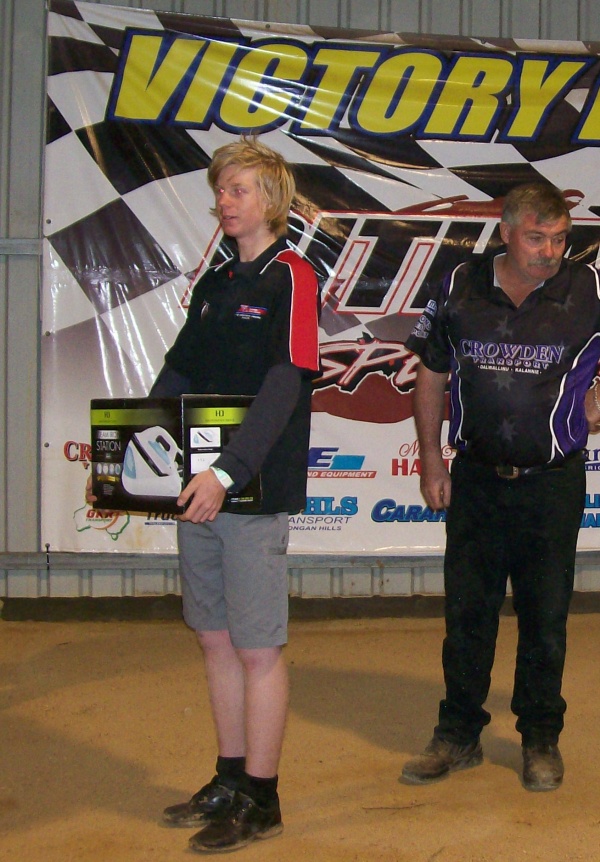 Kaiden also took the Top Points overall for the day. Well done Kaiden.
Second place for overall points for the day went to Phillip Tremeer.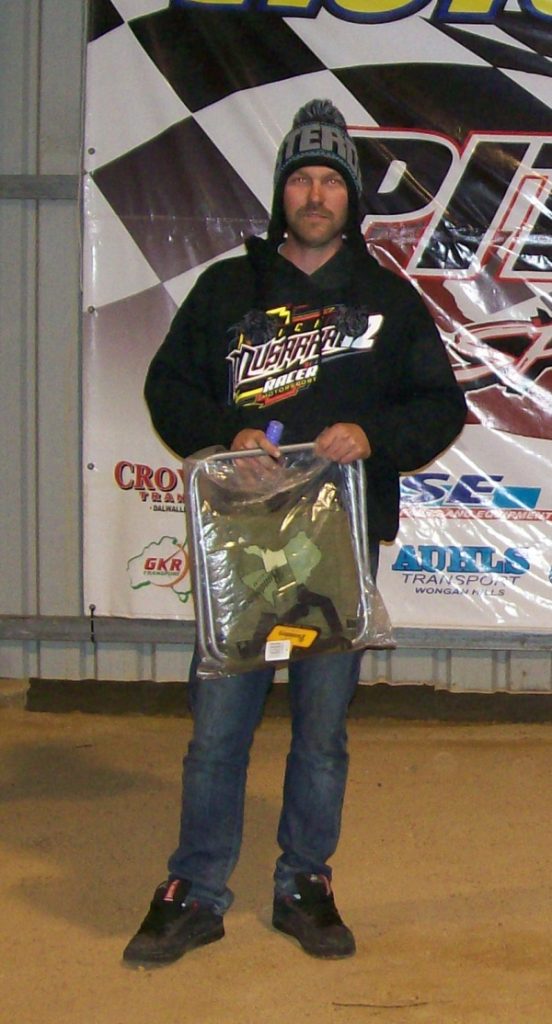 Third place for overall points for the day went to Chris Telenta.
This was the first day in a long time that WASDA cars had run together with West Coast Speedcars.
We all had such a good time that we thought we might do it again soon. Watch out for the combined teams running throughout the winter season at select country tracks.