West Coast Outlaw Karts Inaugural Meeting
2018 – WEST COAST OUTLAW KARTS INAUGURAL MEETING
Reported by Brian Moyle on Speedway and Road Race History.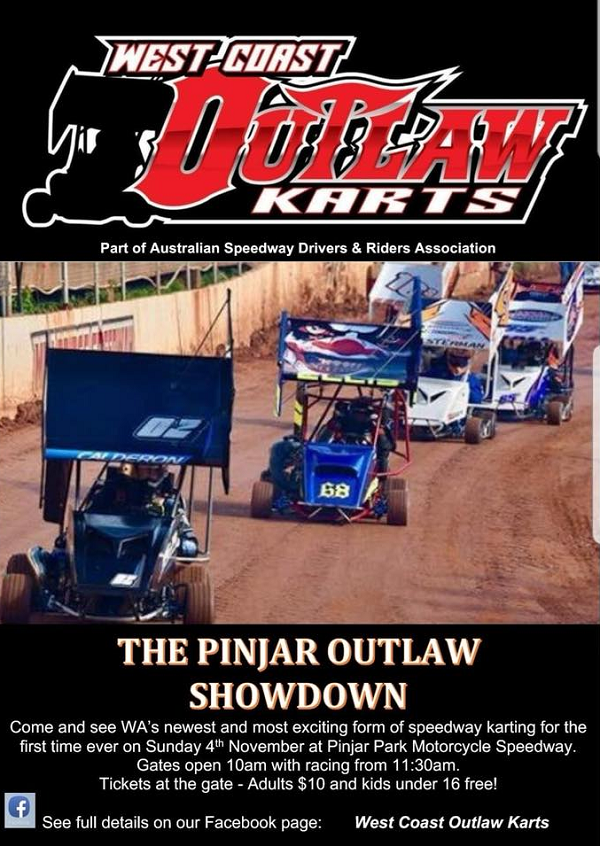 Sunday the 4th of November 2018 saw the inaugural meeting of the West Coast Outlaw Karts at the Pinjar Park Junior Motorcycle Speedway track.
West Coast Outlaw Karts are a new and exciting division of Speedway Dirt Karts that come under the management of the Australian Speedway Drivers and Riders Association Incorporated. The West Coast Outlaw Kart committee is headed up by Racecar constructor and Sprintcar racer Trevor Reynolds, son of Sprintcar former champion, the late Beaver Reynolds.
The race day was hailed a complete success by all concerned and planning has already started on the next Pinjar event.
Several of the traditional Dirt Kart racers involved in Karting supported the day with some great racing.
West Coast Outlaw Karts leadership group are based out of Perth, however are currently building a home track in the wheat belt town of Corrigin as part of the West Coast Speedway Motor Sports Park.
The final result for the West Coast Outlaw Kart Feature Race:
1st Deven Ward; 2nd Trevor Reynolds; 3rd AJ Nash; 4th Adam Thomson.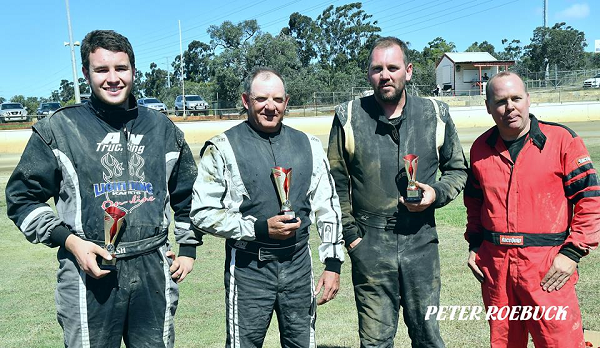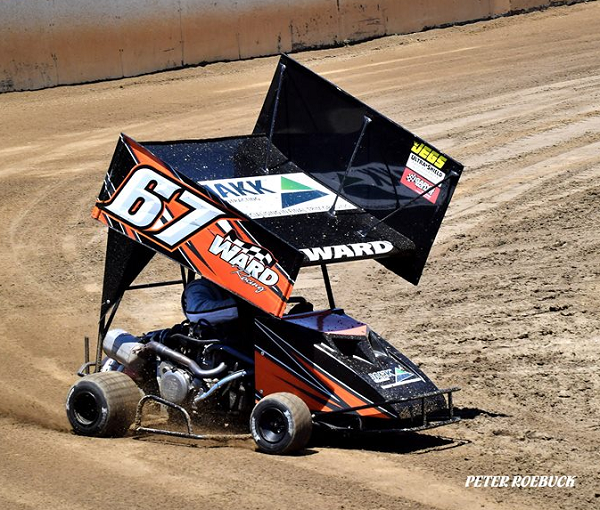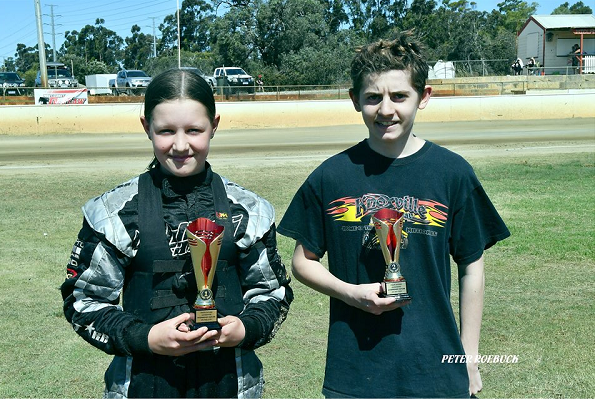 Results for the Feature Race in Senior Dirt Karts:
1st Dylan White; 2nd John Green; 3rd Blake Simpson
Photos by Peter Roebuck
A spokesperson from ASDRA issued the following statement – Australian Speedway Drivers and Riders Association Incorporated (ASDRA) were thrilled to be partnered with Australian Auto Sport Alliance (AASA) to bring West Coast Outlaw Karts to Pinjar Park on Sunday 4th November 2018 for their inaugural race event. They were joined by traditional Dirt Karters to round out the program and produced some exciting racing. You'll find more great photos on Speedway and Road Race History.