Display at Cannington Greyhounds
Display at Cannington Greyhounds
9th February, 2013
Three West Coast Speedcars were on display at Cannington Greyhounds on Saturday night.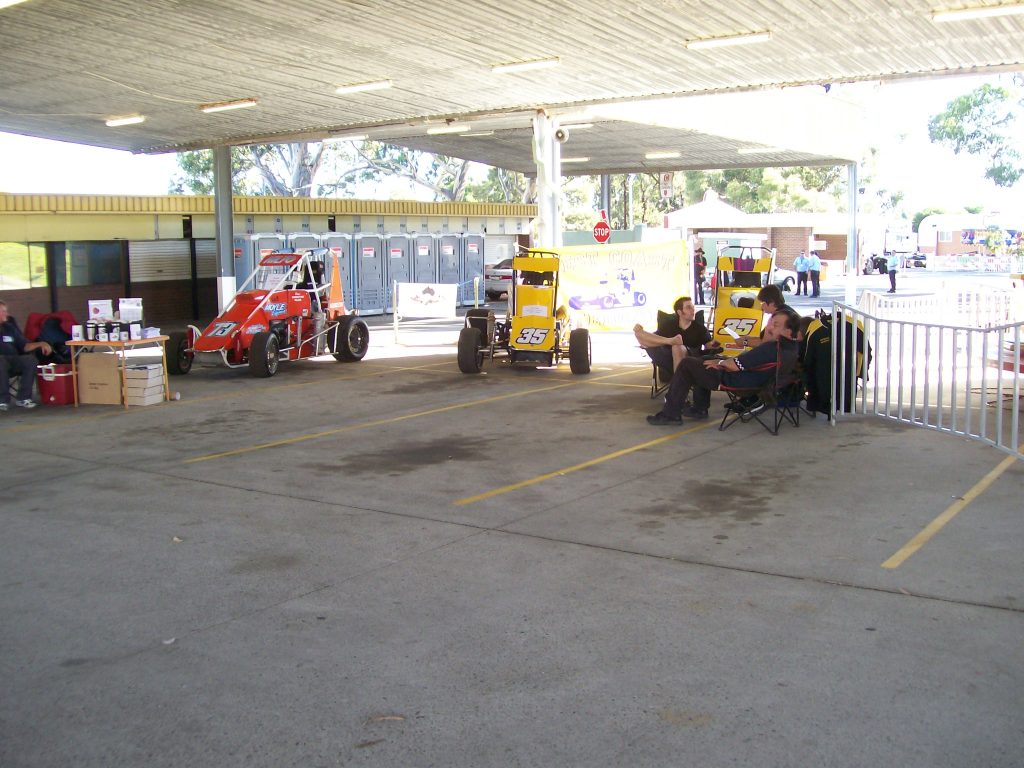 We handed out some information leaflets, sold a few promotional items and spoke to a number of very nice people who showed interest in supporting the club in their efforts to restore Walden Park Speedway at Corrigin.
Alan Meakins, the display table and Alan's #73 speedcar.
The Alfirevich family left to right – Dale, Debbie, Cameron and Des with the two #35 speedcars.
The one on the left is owned by Rob Archibald and raced by Jack Alfirevich.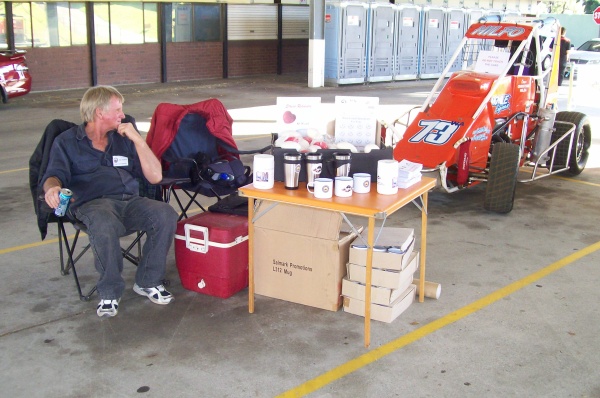 Promotional items on sale were:
Coffee/Travel mug with West Coast Speedcars Logo or ASDRA Logo – $10.00
Enamel mug with West Coast Speedcars Logo or ASDRA Logo – $2.50
Stress Relief Balls – Football $7.00
Stress Relief Balls – Heart shape – $5.00